Civil engineering branch is an ever growing stream of engineering with the huge amount of demand for new constructions with the increasing developments taking place in the world. This stream demands imaginative power, patience and most of all pure passion for creativity and is well suited for both boys and girls.

The Department of Civil Engineering has been in existence since the inception of MLMCE in 2002 and has emerged into a full-fledged department with the commencement of Civil Engineering branch in 2010. With the increasing demand for civil engineers, the student intake was doubled to 120 seats in 2013. In 2014, an M.Tech programme was also offered by the department with specialization in Structural Engineering and Construction Management.

The academic activities of the Department lays emphasis on deep understanding of fundamental concepts, development of creative ability to handle the challenges of Civil Engineering, and the analytical ability to solve problems which are interdisciplinary in nature. The department is committed to produce Civil Engineers which would usher India into a utopia of development. For the realization of this dream the students are prepared to perform, even in the most hostile environment.

Quick Links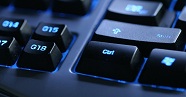 Learn More >>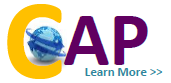 Learn More>>
Some of Our Prestigious Alliances, Campus Visitors & Recruiters
Mangalam College of Engineering is ISO Certified Institutions, Approved by AICTE and Affiliated to M G University
Privacy Statement | Research | Site Map | Courses | Placements | Feedback |Admissions | Contact Us.
© Copyright 2013 Mangalam College of Engineering. All Rights Reserved. webmaster@mangalam.in Powered By Team Mangalam ENGG